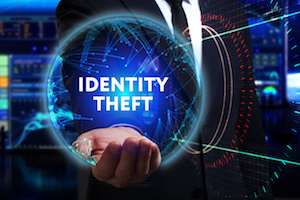 If you consider how many people have smartphones, it may not be a surprise that the market is worth over 80 billion dollars in the U.S.  In fact, the entire electronics market continues to rise at a staggering rate and while many people continue to purchase devices, you may wonder how that may impact your personal information and the environment.
While there are many perks to owning electronic devices such as tablets, computers, and smart phones, there are downsides to consider.  Cybercriminals exert much time and energy in finding ways to access and steal personal data about you. Every time you discard an older device, you are giving these fraudsters easier access to your identity not to mention the e-waste burden on the environment. The World Economic Forum approximates 50 million tons of e-waste every year and is expected to reach 120 million tons by 2050.
Don't Throw it Away When it Comes to Your Personal Data and Environment
Simply tossing out your used electronics and paper trails can also mean throwing away your identity and leaving it up for grabs. It may sound like an easy solution but think of how much personal information is on the camera, computer, gaming console, or smartphone and consider the sensitive information that could land in the hands of a cybercriminal.
Also consider the risk of simply throwing away your bills, financial statements, or junk mail. New account fraud is on the rise and fraudsters can take over your accounts and open fraudulent accounts just from personal data found on your paper trail.
Some Basic Tips to Avoid Identity Theft and Protect Your Personal Information

You can reduce the risk of having your identity stolen by protecting the environment and following some basic guidelines to include:
Shred all paper documents before recycling them
Follow best practices for electronic device disposal such as "sanitizing" (permanently erasing data), overwriting, and/or destroying
Recycle electronics and paper- Smartphone and other electronics, when recycled, can be reused for new devices and keeps toxic metals out of our landfills
Before sanitizing your electronic devices, consider a backup for your data
Don't Get Exploited by Criminals
If you have any questions, comments, or concerns regarding environment protection, proper disposal of electronic devices, or identity protection, it is recommended you contact us at Cameron Insurance Group at 845-627-2130.  Don't wait.  Call us TODAY!