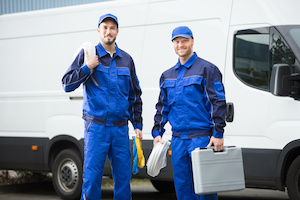 If you are a business owner with a fleet (five or more vehicles/trucks) or just a few drivers, can you afford to hire drivers that are inexperienced with poor driving records?  All it takes is one bad driver to reflect poorly on you and your business, so it is essential you have control over who is operating your vehicles.  Failing to hire safe drivers can easily drive up the costs of your business auto insurance, compromise the success of your company, and tarnish your business reputation.  Never underestimate the value of hiring safe drivers to operate your fleet.
Imagine jump starting a contracting business and you need to hire drivers.  When interviewing the applicants, you failed to do thorough checks on their past driving history and just hired those who applied because they "seemed to know" what they were doing. Imagine that one of those drivers you hired was driving erratically and caused a horrific accident that resulted in extensive damages along with catastrophic injuries.  Can you afford to hire drivers without the proper research?  Finding safe drivers should be a responsibility you don't take lightly.
Essential Tips to Hiring Safe Drivers for Your Fleet
Speeding, following too closely, distracted driving and driving under the influence of drugs/alcohol are all common when it comes to causing an accident, so you need to follow some key guidelines before hiring any applicants to drive for your New York commercial business.
Always have any applicant sign a waiver releasing the rights to obtain an MVR (motor vehicle report).  This will indicate any prior driving records, such as driving violations, charges, and number of accidents.
Beware of drivers under the age of 25 years old. It is proven that drivers under the age of 25 are inexperienced and have more at-fault accidents than those drivers who are more experienced and older. Also, you may have a hard time finding an insurance company who chooses to insure a young, inexperienced driver under a commercial insurance policy.  If they do, it will cost you.
Your fleet drivers are a rolling advertisement for your business. If you have a driver that drives safely, looks professional, and follows the rules of the road, it reflects positively for your business. However, imagine having a driver that is speeding, exemplifying road rage, and using a cell phone while driving a vehicle with your company logo on the side.  I guarantee that anyone witnessing this will have second thoughts about using any services your company offers.
Run a background check. This will indicate any type of criminal history along with prior employers.
Choose someone with a good driving record to operate your vehicles. The past driving history is a good indicator for the future.  Those drivers having a lot of accidents in the past are more likely to have accidents in the future. Think twice before allowing someone with a history of accidents and traffic violations to drive one of your trucks valued at $100,000.
Validate all driving certifications of driver applicants and require that any promising applicant take both written and road tests to ensure knowledge of safe driving rules and regulations.
We Understand the Need for Safety in Your Commercial Business

You have worked hard for your business and reputation, so don't let one bad driver slip through the cracks. Whether you have part-time or full-time drivers, you need to take the responsibility of hiring ONLY safe drivers to represent you and your business.  Otherwise, you could be faced with soaring business auto insurance rates, a failing business, along with a tarnished reputation.
If you have any questions or need assistance with finding safe drivers for your N.Y. commercial business, contact our offices at Cameron Group Insurance at 845-627-2130 and we will help right away.  We are here for all your N.Y. business insurance needs.