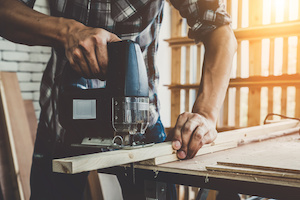 The trend of operating a business out of your home is continuing to grow, for many different reasons.  After all, working from home has its perks; however, if you are current running a home-based business or contemplating doing so, you need make sure it is properly insured.  If not, you could be faced with gaps in coverage when you need it most and that can be financially devastating.  Adequately protecting your home-based business is key for success.
Some Common Coverage Considerations for Your Home-Based Business
Perhaps you are just starting off with your new home-based business but aren't sure whether you need additional coverage on top of what your typical N.Y. homeowner's policy provides.  Below are some questions you need to consider when assessing your coverage needs:
How much business equipment do you have?
How many employees do you have or plan to have?
Will customers be coming and going from your home for business purposes?
How large is your business? (Annual revenue)
Will you be storing important documents and data at your home?
Are you selling a service or manufacturing a product?
Will merchandise be stored at your home for your business?
If you answered "yes" to any of the above questions, you may need business insurance or at least an endorsement to extend coverage under your typical homeowners insurance policy. Each home-based business is unique in the size and nature so you can imagine the insurance to protect it is not a "one size fits all."  This is why it is essential to work with your local N.Y. independent insurance agent to custom build an insurance policy that meets all your unique business needs.
Below Are a Few Different Types of Policies That Are Available
Finding the right type of business insurance policy doesn't have to be difficult, but it is necessary to protect you for losses that may happen to your business equipment and merchandise along with protection from liability claims that may arise.
Business Owners Insurance Policy (BOP)- If you are operating a larger home- based business (annual revenue of $250,000 or more) then this insurance policy is more appropriate for your coverage needs.  This coverage includes general liability coverage as well as business property protection.  
In-Home Business Policy- This protection is designed for medium sized home-based businesses and typically provides liability protection for injuries sustained by customers in the scope of business at your home.  It also provides up to $10,000 in business property coverage along with data breach protection, but not limited to.
Homeowners Insurance Policy- Your standard homeowners insurance policy does provide coverage for business equipment or merchandise, but please be aware it is very limited. You may be able to consider an add-on endorsement to your existing policy to increase the limits for damages to merchandise or office equipment.  If you are in doubt, contact your local N.Y. independent insurance agent.
*Keep in mind that a homeowners policy excludes coverage for customers who get injured while on your property.
Peace of Mind is Worth It!
Your business is important; after all it may be your biggest investment, so it is essential to minimize risks and optimize protection. Contact us at Cameron Insurance Group TODAY to protect your home-based business today and the years to come.  We are here for all your N.Y. business insurance needs.